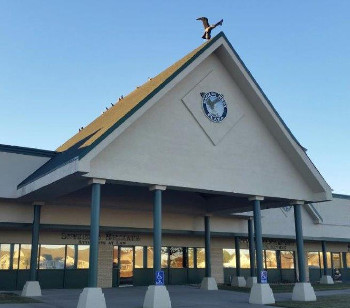 We have a 35 year history of excellence in litigation and general counsel to our clients in Central and Western Nebraska. The firm started in Kearney, handling cases and representing clients primarily in the Kearney, Hastings, Grand Island, and Holdrege area. Due to Mike Snyder's strong background in farm and ranch laws, and in bank financial and secured transactions, our practice and client base quickly spread across Western Nebraska during the Farm Crisis of the mid 80's. We were on the cutting edge of farm financial reorganizations and participated in the development of the Nebraska Bankruptcy Rules of Practice when Chapter 12 bankruptcy became law in 1986. We helped several dozen farmers and farm families reorganize in Chapter 12 bankruptcy, and several times more of them with non-bankruptcy solutions during the 80's and early 90's. In the late 1980's we began representing banks and financial institutions with troubled loans.
In 1998, Kristi Hilliard joined the firm, and we moved to our present location in the North Kearney business area, where we have practiced for the past 22 years. Kristi came with a strong divorce and family law background, and experience as a former prosecutor and with the juvenile justice system. She has worked exclusively with divorce, family law, and juvenile justice for the past 22 years. She has many successful outcomes in divorces involving child custody and visitation litigations, and in property division litigations for divorcing couples that are engaged in large and small farming and other commercial enterprises. She regularly practices before judges in the District Courts in the judicial districts in the Central and Western Nebraska area bounded by Hasting, McCook, Imperial, Kimball, Broken Bow, and Grand Island. Kristi's measure of success in custody and visitation cases is the security and well-being of the children. The impacts of divorce and separation can be devastating to children. She helps parents to protect their children from the consequences of bad parental decisions in litigated divorce cases and in negotiated out-of-court settlements. Her mediation training at the University of Colorado, coupled with her advanced training in domestic relations mediation, gives her the edge of a unique insight into the mediation and settlement negotiation process.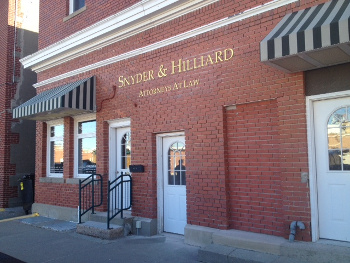 In 2011, Shane Cochran came to the firm out of the University of Nebraska College of Law, after spending two summers working at the firm as an intern and law clerk. Shane's practice is equally divided between business and banking law, and family law matters. Shane's experience with corporations, limited liability companies, real estate, and banking law give him an added dimension in handing several different types of cases.
In 2007, the firm opened an office to serve clients in the western half of our developing trade area. Recently in 2014, we have opened and office in Sidney, to serve our clients in the five county area in and around Sidney, Nebraska. We meet clients for consultations and conferences in all three locations, either as walk ins or by appointment. State of the art technology enables all of the lawyers in the firm to participate and pitch in on every matter that is particularly well suited to each lawyer's unique skill and expertise.
In 2017, Shane became a partner at Snyder and Hilliard and the firm became Snyder, Hilliard & Cochran, L.L.O.