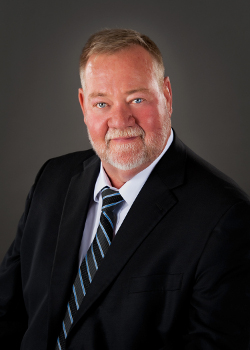 Areas of Practice
Mike Snyder founded the firm in 1985, after 6 years of practice in a Kearney group of lawyers.  He is a member and past chairman of the Bankruptcy Section of the Nebraska Bar Association.  His practice focuses on banking, commercial and bankruptcy law, corporate and business law, and in criminal defense work.
Mike is a native of Syracuse, Nebraska.  He completed his undergraduate education at Kearney State College in 1976, received his Juris Doctor from the Creighton University School of Law in 1979, and completed the Hastings College of Trial Advocacy at San Francisco, California, in 1981.
Mike is a member of the Buffalo County, Keith County, and Nebraska State Bar Associations.  He has been appointed to and served on Bankruptcy Rules Committees formed by United States Bankruptcy Judges Tim Mahoney and John Minahan for the formation and adoption of Chapter 12 Rules of Practice and Procedure, and for the review and reform of the Rules of Practice in the Nebraska Bankruptcy Court.  
Mike and his wife Kristi have four children and two grandchildren.